Conference
Home
Founder's Welcome
Organizers
Registration
Sponsors/Exhibitors
Partnership Opportunities
Exhibitor Opportunities
Award Nominations
DiversityFIRST™
Most Powerful Women
Multicultural Leadership
Attendees
Agenda
Keynote Speakers
Speakers
Moderators
Volunteers
Sessions
General
Venue
Contact Us
Tell a Friend
Tell a friend or colleague about the 2015 Conference! Enter their email below and we'll let them know!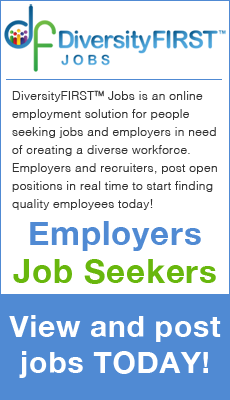 Conference
Sponsors/Exhibitors
Award Nominations
Attendees
General
Speakers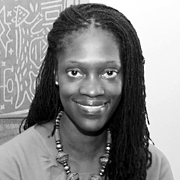 Valerie Kinloch, Ph.D.
Associate Dean, Diversity, Inclusion, &
Community Engagement College of Education and Human Ecology
The Ohio State University
Valerie Kinloch is Professor of Literacy Studies and Associate Chair of the Department of Teaching and Learning as well as the Chief Diversity Officer and Director of the Office of Diversity and Inclusion in the College of Education and Human Ecology. Her research examines the language, literacies, and community engagements of adolescence and adults inside and outside schools. She is author of articles and books on race, place, language, literacy, and diversity. Her co-authored book, Still Seeking an Attitude: Critical Reflections on the Work of June Jordan, was published in 2004, and her biography on poet-educator June Jordan titled, June Jordan: Her Life and Letters, was published in 2006. Dr. Kinloch's book, Harlem Our Minds: Place, Race, and the Literacies of Urban Youth (2010), examines how the literacies of young people in New York City are affected by public attempts to gentrify their community. Harlem on Our Minds was awarded the 2011 Exemplary Research Award from the American Educational Research Association's (AERA) Division K as well as the 2011 Honorary Mention for Outstanding Contribution to Research from AERA's Division B. In 2012, Harlem on Our Minds received the prestigious Outstanding Book of the Year Award from AERA. In addition to these recognitions, Dr. Kinloch was also the recipient of the 2010 AERA Scholars of Color Early Career Award, the 2015 Diversity Award from the College of Education and Human Ecology, and the 2015 Distinguished Diversity Enhancement Award from the Ohio State University.
Dr. Kinloch is co-editor of Urban Literacies: Critical Perspectives on Language, Learning, and Community (2011), and author of Crossing Boundaries—Teaching and Learning with Youth of Color (2012). Her most recent co-edited book, Service-Learning in Literacy Education: Possibilities for Teaching and Learning (2014), is the first volume that describes service-learning initiatives designed as part of teacher education programs in literacy education, secondary English education, elementary language arts, and the humanities. In this book, contributors describe the programs they have developed at their universities and/or in their local communities, and the significance of these programs for critical, high-quality teaching and learning.
Additionally, Dr. Kinloch has received research grants from the Spencer Foundation (for a study on the literacy practices of high school students of color), the National Council of Teachers of English (for a study on the literacy, language, and community engaged practices of young people), and Corporation for National and Community Service (for a multi-year study on designing and implementing critical service-learning and community engaged initiatives within an urban school district). With colleagues, she was awarded a Fulbright-Hayes research grant to Sierra Leone, West Africa (to focus on language, culture, and history in relation to residents in Sierra Leone and in the Gullah Islands off the coast of South Carolina). Currently, she is working on literacy, social justice, and community engaged projects and partnerships. As Director of the Office of Diversity and Inclusion in her College, she hopes to foster a sense of community and engage in critical action with faculty, staff, students, and community partners around diversity, equity, and inclusive educational initiatives.