Conference
Home
Founder's Welcome
Organizers
Registration
Sponsors/Exhibitors
Partnership Opportunities
Exhibitor Opportunities
Award Nominations
DiversityFIRST™
Most Powerful Women
Multicultural Leadership
Attendees
Agenda
Keynote Speakers
Speakers
Moderators
Volunteers
Sessions
General
Venue
Contact Us
Tell a Friend
Tell a friend or colleague about the 2015 Conference! Enter their email below and we'll let them know!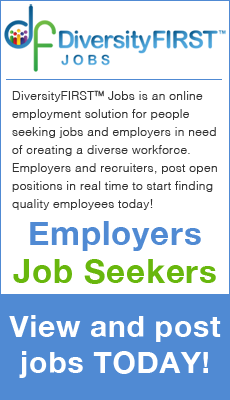 Conference
Sponsors/Exhibitors
Award Nominations
Attendees
General
DiversityFIRST™
The purpose of the DiversityFIRST™ Award program is to recongize individuals, community groups, non-profit organizations, and business establishments within the legal, academic, corporate, and/or health community that have demonstrated outstanding achievements and sustained commitment to the pursuit of cultural diversity and inclusion in the community and workplace.
Individual Criteria
Demonstrated dedication to raising issues of diversity and protecting civil and human rights
Led the development of innovative or contemporary measures to fight discrimination and the effects
Fostered positive communication and actively promoted inter-group relations among persons of different backgrounds
Participates in a variety of corporate and community events that promotes mutual respect, acceptance, cooperation or tolerance
Group Criteria
Developed and implemented an effective equal opportunity or affirmative action program as demonstrated by a diversified work force
Exhibit visionary and insightful leadership to confront and resolve inequities through strategic decision-making allocation of resources, and establishment of priorities
Cultivate and promote diversity initiatives that establish and foster a more inclusive and equitable work/learning environment
Demonstrated corporate responsibility by devoting resources for the improvement of the community.
Submission Instructions
Submit individual's name, company name and job title (if applicable)
Submit, in bullet point form, the reasons why the individual should be considered based on the criteria listed above
Forward your submission(s) to Brittney Morgan at

[email protected]

or click Nominate below to fill out our form
Deadline for submission is x x, 2016
Takes you to National Diversity Awards