Conference
Home
Founder's Welcome
Organizers
Registration
Sponsors/Exhibitors
Partnership Opportunities
Exhibitor Opportunities
Award Nominations
DiversityFIRST™
Most Powerful Women
Multicultural Leadership
Attendees
Agenda
Keynote Speakers
Speakers
Moderators
Volunteers
Sessions
General
Venue
Contact Us
Tell a Friend
Tell a friend or colleague about the 2015 Conference! Enter their email below and we'll let them know!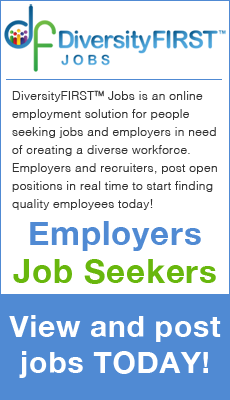 Conference
Sponsors/Exhibitors
Award Nominations
Attendees
General
Multicultural Leadership
There is something to be said of those who achieve excellence despite the odds. With the election of President Obama, the visibility of powerful people of color has been heightened. While minorities are still underrepresented in powerful leadership positions, there are still those who demonstrate the determination needed to make a difference.
The National Diversity Council seeks not only to uphold and promote the principles of diversity and leadership but also seeks to recognize those individuals who personify those principles. The Multicultural Leadership Award is designed to recognize individuals of color who have made a difference through their achievements and exemplify the ability to excel in their field.
Criteria
Demonstrates leadership excellence in the public and/or private sectors
Sustains a record of accomplishments and/or contributions to field of work throughout scope of his/her career
Demonstrates leadership characteristics in community/or high visibility in the community
Retains commendable reputation with colleagues and superiors
Exhibits and demonstrates a commitment to the highest ethical standards and professional excellence
Submission Instructions
Submit individual's name, company name and job title (if applicable)
Submit, in bullet point form, the reasons why the individual should be considered based on the criteria listed above
Forward your submission(s) to Brittney Morgan at

[email protected]

or click Nominate below to fill out our form
The deadline for nominations is x x, 2016
Takes you to National Diversity Awards