Conference
Home
Founder's Welcome
Organizers
Registration
Sponsors/Exhibitors
Partnership Opportunities
Exhibitor Opportunities
Award Nominations
DiversityFIRST™
Most Powerful Women
Multicultural Leadership
Attendees
Agenda
Keynote Speakers
Speakers
Moderators
Volunteers
Sessions
General
Venue
Contact Us
Tell a Friend
Tell a friend or colleague about the 2015 Conference! Enter their email below and we'll let them know!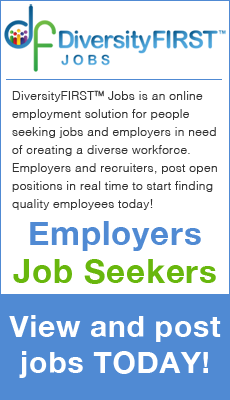 Conference
Sponsors/Exhibitors
Award Nominations
Attendees
General
Speakers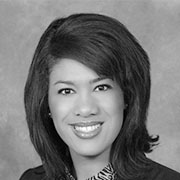 Tricia Mullins
Director, Grateful Patient & Family Program
University of Cincinnati Foundation/UC Health
Tricia Mullins currently serves as the Director of the Grateful Patient & Family Program for University of Cincinnati Foundation and UC Health. Her role includes identifying and engaging patients, as well as their family members, who wish to express their gratitude for positive healthcare experiences through philanthropic support. In addition to working with external constituents, her role includes training physicians, administrators, and healthcare associates on the importance of healthcare philanthropy and to create an environment where gratitude is appreciated and can thrive. Prior to this role Tricia served in various healthcare administrative positions successfully building strong relationships and positive rapport throughout UC Health's healthcare system.
Tricia recently obtained her Bachelors of Arts in Integrative Studies with four focus areas; Organizational Leadership, Public Administration, Health and Human Services, and Sociology from Northern Kentucky University. She is currently working towards her M.B.A with a focus in healthcare administration at the University of Cincinnati. Go Bearcats!
Some of Tricia's accomplishments include implementing and leading UC Health's first employee giving campaign, serving as the project manager for Rooms that Rock for Chemo – the Barrett Cancer Center's $200,000 renovation campaign, and has hosted a number of successful events to benefit departments within UC Health. Tricia is a 2014 YWCA Rising Star and 2015 Graduate of the YWCA Leadership Program. Outside of work you can find Tricia spending time with family, coaching her daughter's basketball team, spectating various sporting events, catching up with friends, and enjoying the outdoors.