Conference
Home
Founder's Welcome
Organizers
Registration
Sponsors/Exhibitors
Partnership Opportunities
Exhibitor Opportunities
Award Nominations
DiversityFIRST™
Most Powerful Women
Multicultural Leadership
Attendees
Agenda
Keynote Speakers
Speakers
Moderators
Volunteers
Sessions
General
Venue
Contact Us
Tell a Friend
Tell a friend or colleague about the 2015 Conference! Enter their email below and we'll let them know!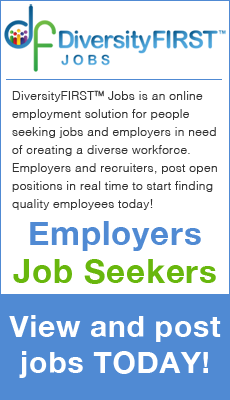 Conference
Sponsors/Exhibitors
Award Nominations
Attendees
General
Speakers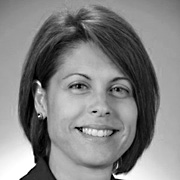 Michelle Goret
Vice President of Corporate Communications
Cintas
Michelle Goret is Vice President of Corporate Communications. In her role, Michelle is responsible for the development and execution of strategic communications plans that enhance and safeguard Cintas' reputation among customers, prospects, shareholders, partners and the communities in which the company does business. Michelle serves as the company's media spokesperson and is also responsible for helping to mobilize internal and external support for Cintas' corporate objectives.
Michelle joined Cintas in 1996 as Project Director of Cintas' Customer Satisfaction Index program (CSI) and over the past eighteen years has held various roles in Communications and Marketing including Market Research Manager, Executive Speechwriter, Director of Marketing Communications, Director of Communications for President & COO, Phillip Holloman and most recently Director of Corporate Communications.
Michelle is passionate about mentoring young professionals and typically has several protégés at any given time from whom she learns just as much (if not more) than they do from her. Michelle is also actively involved in increasing diversity and inclusion at Cintas, serving on the Diversity and Inclusion Committee for the First Aid and Safety and Fire Division, helping to launch Cintas' Partner Business Resource Groups for Women, Hispanic, and African American employees and being a member of Cintas' WAVE (Women Adding Value Everywhere) Group. Michelle is a graduate of the Cincinnati USA Regional Chamber's WE Lead Class 8 and was named one of the Most Powerful and Influential Women for 2015 by the Ohio Diversity Council. She was also nominated as one of Greater Cincinnati's 100 Wise Women for 2016.
Michelle graduated from the University of Cincinnati with a Bachelor of Arts in English Literature and worked for Matrixx Marketing Research prior to joining Cintas. She has been married to her husband Brian for seventeen years and has two daughters, Julia and Olivia, ages fifteen and twelve respectively.