Conference
Home
Founder's Welcome
Organizers
Registration
Sponsors/Exhibitors
Partnership Opportunities
Exhibitor Opportunities
Award Nominations
DiversityFIRST™
Most Powerful Women
Multicultural Leadership
Attendees
Agenda
Keynote Speakers
Speakers
Moderators
Volunteers
Sessions
General
Venue
Contact Us
Tell a Friend
Tell a friend or colleague about the 2015 Conference! Enter their email below and we'll let them know!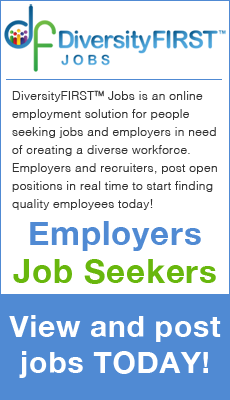 Conference
Sponsors/Exhibitors
Award Nominations
Attendees
General
Speakers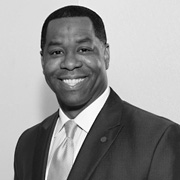 Marlon Moore
SVP, Chief Diversity & Inclusion Officer
Huntington Bank
Marlon Moore is the Senior Vice President, Chief Diversity & Inclusion Officer for Huntington Bank. Founded in 1866, Huntington is a $76 billion regional bank holding company headquartered in Columbus, Ohio that provides full-service commercial, small business, and consumer banking services across Ohio, Michigan, Pennsylvania, Indiana, West Virginia, and Kentucky.
Marlon's organizational focus is on improving the mix of diverse talent and suppliers through strategic execution of Huntington's diversity & inclusion strategy. This corporate strategy underscores Huntington's values and commitment to diversity. Through Marlon's leadership, the diversity team is impacting the culture at Huntington creating an environment where employees are engaged and empowered.
Marlon earned a Master of Arts degree in Psychology, with a specialization in Diversity Management from Cleveland State University and is currently pursuing a Ph.D. in Organizational Leadership from the Chicago School of Professional Psychology. Marlon was instrumental in building an award winning Supplier Diversity program at KeyBank prior to joining Huntington. He has written articles for Savoy and Kaleidoscope magazines on leadership and diversity. He received the Champions of Diversity Award from DiversityBusiness.com and was recently recognized for his Leadership in Supplier Diversity by the Asian American Commerce Group in Ohio.
Marlon recently served on the Board of Directors for the Diversity Center of Northeast Ohio and in 2013 was appointed to the Ohio Minority Business Advisory Council by Ohio Governor John Kasich. Marlon has a passion for growth and development and has trained thousands of business professionals throughout New York, Maryland, Pennsylvania, Indiana, and Ohio in topics such as Financial Education, Diversity Management, Leadership and Conflict Resolution.