Conference
Home
Founder's Welcome
Organizers
Registration
Sponsors/Exhibitors
Partnership Opportunities
Exhibitor Opportunities
Award Nominations
DiversityFIRST™
Most Powerful Women
Multicultural Leadership
Attendees
Agenda
Keynote Speakers
Speakers
Moderators
Volunteers
Sessions
General
Venue
Contact Us
Tell a Friend
Tell a friend or colleague about the 2015 Conference! Enter their email below and we'll let them know!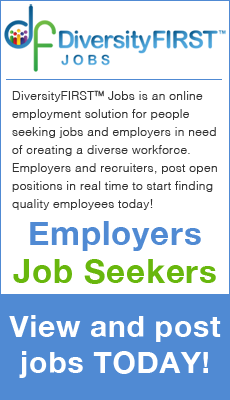 Conference
Sponsors/Exhibitors
Award Nominations
Attendees
General
Speakers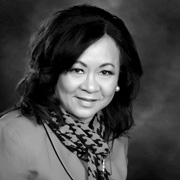 Joy Kouns-Lewis, PhD, SPHR, SHRM-SCP
Founder and CEO
The Joy of Coaching
Dr. Joy Kouns-Lewis is the Founder and CEO of The Joy of Coaching. She specializes in career and executive coaching, wellness and human resources management programs. She is a frequent speaker in Human Resources and Diversity Conferences globally. She has worked for the public and private sector as Human Resource executive. She was most recent Chief Human Resource Officer for the Cuyahoga Metropolitan Housing Authority and is currently an adjunct faculty for the Undergraduate and Graduate Programs for Strayer University (Verizon Campus), Excelsior College, Davenport University and Keller School of Management. She currently chaired the Ohio Asian Awards and currently is the Vice President and Board Member of the Asian American Commerce Group. Previous HR work was with the American Red Cross, The Mid-Ohio Regional Planning Commission, and was an HR Consultant for the Nationwide Insurance in Columbus, Ohio. Currently, Joy is the Senior Human Resources Director for Children's Hunger Alliance.
Joy Kouns-Lewis earned her doctorate degree in Organization and Management with a specialization in Human Resources Management from Capella University. She has a lifetime certification as Senior Human Resources Professional (SPHR) and is a Registered Corporate Coach and is SHRM Senior Competent Professional Certified. She was Vice President of Membership for the Human Resources Association of Central Ohio, Chairperson of Career Fair for the Asian Festival, and Board Member of the Ballantrae Association in Dublin, Ohio.
Dr. Joy Kouns-Lewis is married with a son and a step son. She and her family reside in Dublin, Ohio.