Conference
Home
Founder's Welcome
Organizers
Registration
Sponsors/Exhibitors
Partnership Opportunities
Exhibitor Opportunities
Award Nominations
DiversityFIRST™
Most Powerful Women
Multicultural Leadership
Attendees
Agenda
Keynote Speakers
Speakers
Moderators
Volunteers
Sessions
General
Venue
Contact Us
Tell a Friend
Tell a friend or colleague about the 2015 Conference! Enter their email below and we'll let them know!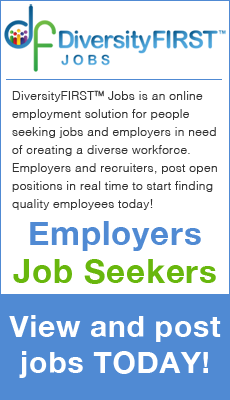 Conference
Sponsors/Exhibitors
Award Nominations
Attendees
General
Speakers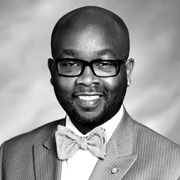 Jamahal C. Boyd, Sr
Director, Diversity, Inclusion, and Language Services
TriHealth (Cincinnati)
Jamahal C. Boyd, Sr. is the Director, Diversity, Inclusion, and Language Services for TriHealth (Cincinnati). In this capacity, Jamahal will have responsibility for leading a team of direct reports in the creation and implementation of TriHealth's Diversity and Inclusion strategy. His key responsibilities include operationalizing the strategic direction and providing vision and leadership to TriHealth's diversity and inclusion function. As a key member of TriHealth's leadership team, he will advance TriHealth's work on establishing the business case for diversity through a focus on healthcare disparities and workforce development. Additionally, Jamahal plays a vital role in TriHealth's efforts to strengthen its supplier diversity strategy in collaboration with the executive team and supply chain leadership.
Jamahal brings a wealth of experience after more than 21 years as a progressive professional in the healthcare industry. He recently joined TriHealth from the Mercy Health System, where he last served in the role of Director of Operations for the Clinically Integrated Network (Cincinnati). During his tenure with Mercy Health, he also served in the role of Director, Multicultural Equity for several years. Prior to his tenure with Mercy Health, he was the Director, Office of Health Equity for the Pennsylvania Department of Health.
He is a National Board Member, serving as the current Co-Chair of the Public Policy Committee and Past President of the National Association of Health Services Executives (NAHSE) – Delaware Valley Chapter. In 2006, he received the Young Executive of the Year Award from NAHSE. Jamahal holds a B.A. in Business Administration from Delaware State University. His proven ability to collaborate with community leaders, physicians, executives and team members at all levels of the organization, will prove invaluable as he leads TriHealth's Diversity, Inclusion, & Language Services function into the next phase of its progression. He is the proud husband of 15 years to Mrs. Eboni Boyd and father to 3 children: Jamahal Christopher Jr. (12), Jayla Cymone (8) and Jace Christopher (5).