Conference
Home
Founder's Welcome
Organizers
Registration
Sponsors/Exhibitors
Partnership Opportunities
Exhibitor Opportunities
Award Nominations
DiversityFIRST™
Most Powerful Women
Multicultural Leadership
Attendees
Agenda
Keynote Speakers
Speakers
Moderators
Volunteers
Sessions
General
Venue
Contact Us
Tell a Friend
Tell a friend or colleague about the 2015 Conference! Enter their email below and we'll let them know!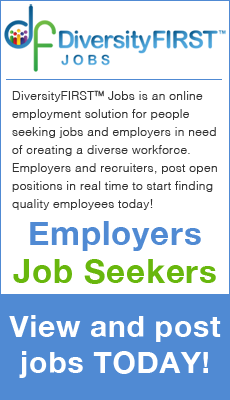 Conference
Sponsors/Exhibitors
Award Nominations
Attendees
General
Speakers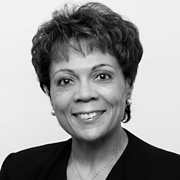 Barbara Johnson
System Vice President and Chief Human Resources Officer
Premier Health
Barbara A. Johnson is System Vice President and Chief Human Resource Officer for Premier Health and member of the Senior Leadership team. Barbara has been with Premier Health since 2003. Based in Dayton, Ohio, Premier Health (www.premierhealth.com) has a mission to build healthier communities. The health system operates four hospitals: Miami Valley Hospital, with an additional site at Miami Valley Hospital South; Good Samaritan Hospital; Atrium Medical Center; and Upper Valley Medical Center. In addition, the system offers a large primary and specialty care network, along with home health services. Premier Health is the second largest employer in the region, and is the largest health care system in Southwest Ohio.
Prior to leading Human Resources Services for the Health System, she also served as Executive Vice President and Chief Operating Officer for Miami Valley Hospital with area only level one trauma center, the areas only CareFlight air and mobile service, the regional High Risk (level 3) Maternity Center and Neonatal Intensive Care Unit, and the Regional Burn Center. She has also served as Vice President of Operations at both Miami Valley and Good Samaritan Hospitals.
Prior to her arrival in Dayton Johnson worked for TriHealth in Cincinnati, Inova Health System in Northern Virginia, and Alton Ochsner Medical Foundation in New Orleans.
Johnson has system-wide Human Resources responsibility that includes Compensation and Benefits, Talent Acquisition, the Premier Learning Institute, Employee Health and Wellness, and Diversity/Inclusion. She provides staff support to the Premier Health Board of Director's Executive Compensation Committee and Community Health Improvements, Diversity Sub- Committee.
Johnson is a member of the American College of Healthcare Executives (ACHE), American Hospital Association (AHA), Ohio Hospital Association (OHA), National Association of Health Services Executives (NASHE), the Society for Human Resources (SHRM), and past member of the American Society for Health Care Human Resources Administration (ASHHRA).
She currently Chairs, the Ohio Diversity Council (OHDC) State Board of Directors; serves on the Boards of Goodwill Easter Seals of Miami Valley and The National Conference for Community and Justice of Greater Dayton (NCCJ).
Johnson is an active community volunteer. She is currently a member of the Dayton Performing Arts Alliance Advisory Group, The American Heart Society "Go Red for Women" the Greater Dayton 5K Heart Walk/Run "Thousandaire Club", The United Way of the Greater Dayton Area Campaign Cabinet and member of the Dayton, Ohio Affiliate Chapter of A Special Wish Foundation, Inc. Advisory Board. She previously served on the Dayton Opera Board; the American Humanics Community Council for Wright State University now known as the Wright State University Nonprofit Leadership Alliance.