Conference
Home
Founder's Welcome
Organizers
Registration
Sponsors/Exhibitors
Partnership Opportunities
Exhibitor Opportunities
Award Nominations
DiversityFIRST™
Most Powerful Women
Multicultural Leadership
Attendees
Agenda
Keynote Speakers
Speakers
Moderators
Volunteers
Sessions
General
Venue
Contact Us
Tell a Friend
Tell a friend or colleague about the 2015 Conference! Enter their email below and we'll let them know!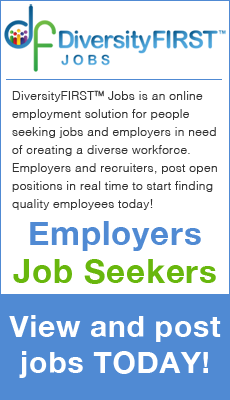 Conference
Sponsors/Exhibitors
Award Nominations
Attendees
General
Speakers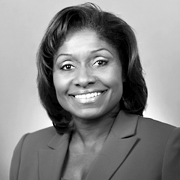 Anita Adams
Chief Operating Officer
Kettering Medical Center
Anita Adams is the Chief Operating Officer at the Kettering Medical Center.In this role, she oversees the operations of Nursing, Quality Department, Infection Control, Patient Experience, along with Clinical Services, which includes Cardiac, Ancillary, Imaging, Ortho & Rehab, Lab, Nuclear Medicine/PET, and Cardio-Pulmonary. Anita is the Kettering Health Network Executive Service Line Sponsor for both the Cardiovascular and Ortho Service Lines.
No stranger to Dayton, Anita has been a leader in the region since 2003. Anita served as the Vice President of Operations at Good Samaritan Hospital and System Vice President of Respiratory Care for Premier Health, providing clinical operation oversight at Good Samaritan Hospital and Good Samaritan North Health Center for 9 years and lead a 37 million expansion project.
She started her career as a Respiratory Therapist at the University of Pittsburgh Medical Center and also practiced in Huntsville, Alabama. Her leadership roles began while practicing in Danville, Virginia.
Anita is very active in the community, serving on a number of boards including the Chair for the American Heart Association's Go Red for Women event in 2015 and currently the March of Dimes. She is also a board member of the Dayton Citywide Tech Town Board of Trustees and is a member of the Kettering College & Sinclair Respiratory Advisory Board. She served two terms on the Ohio State Respiratory Care Licensing board.
Anita has an MBA from Walden University, a Bachelors in Business Administration from Averett University, and is a member of the American College of Healthcare Executives.
Anita is an avid vocalist and pianist, is classically trained in vocal performance, enjoys exercise, cooking for friends and family, and is an avid sports fan. Most of all she has a deep passion for her faith and family; in her words "I am blessed and I know there is a plan and purpose for my life".