Conference
Home
Founder's Welcome
Organizers
Registration
Sponsors/Exhibitors
Partnership Opportunities
Exhibitor Opportunities
Award Nominations
Top 15 Companies for D&I
Most Powerful & Influential Women
Leadership Excellence
Attendees
Agenda
Keynote Speakers
Speakers
Moderators
Volunteers
Sessions
General
Venue
Contact Us
Tell a Friend
Tell a friend or colleague about the 2018 Conference! Enter their email below and we'll let them know!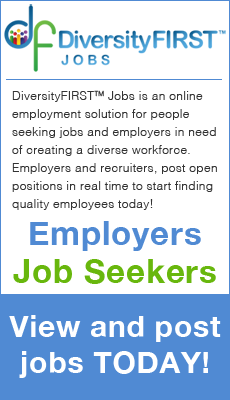 Conference
Sponsors/Exhibitors
Award Nominations
Attendees
General
Keynote Speaker
Dr. Cornel West, PhD
Professor of the Practice of Public Philosophy
Harvard University
Cornel West is a prominent and provocative democratic intellectual. He has taught at Yale, Harvard, the University of Paris, Princeton, and, most recently, Union Theological Seminary. He graduated Magna Cum Laude from Harvard in three years and obtained his MA and PhD in philosophy at Princeton. He has written over 20 books and has edited 13. Though he is best known for his classics, Race Matters and Democracy Matters, and for his memoir, Brother West: Living and Loving Out Loud, his most recent releases, Black Prophetic Fire and Radical King, were received with critical acclaim.
Dr. West is a frequent guest on the Bill Maher Show, Colbert Report, CNN, C-Span and Democracy Now. He made his film debut in the Matrix – and was the commentator (with Ken Wilbur) on the official trilogy released in 2004. He also has appeared in over 25 documentaries and films including Examined Life, Call & Response, Sidewalk and Stand.
Last but certainly not least, he has made three spoken word albums including Never Forget, collaborating with Prince, Jill Scott, Andre 3000, Talib Kweli, KRS-One and the late Gerald Levert. His spoken word interludes were featured on Terence Blanchard's Choices (which won the Grand Prix in France for the best Jazz Album of the year of 2009), The Cornel West Theory's Second Rome, Raheem DeVaughn's Grammy-nominated Love & War: Masterpeace, and most recently on Bootsy Collins' The Funk Capital of the World. In short, Cornel West has a passion to invite a variety of people from all walks of life into his world of ideas in order to keep alive the legacy of Martin Luther King, Jr. – a legacy of telling the truth and bearing witness to love and justice.