Conference
Home
Founder's Welcome
Organizers
Registration
Sponsors/Exhibitors
Partnership Opportunities
Exhibitor Opportunities
Award Nominations
Top 15 Companies for D&I
Most Powerful & Influential Women
Leadership Excellence
Attendees
Agenda
Keynote Speakers
Speakers
Moderators
Volunteers
Sessions
General
Venue
Contact Us
Tell a Friend
Tell a friend or colleague about the 2018 Conference! Enter their email below and we'll let them know!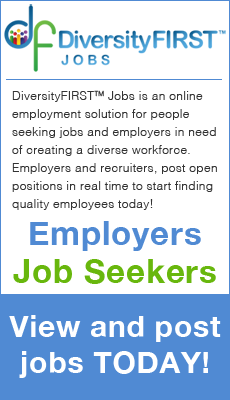 Conference
Sponsors/Exhibitors
Award Nominations
Attendees
General
Leadership Excellence
The Leadership Excellence Award distinguishes a select group of individuals from diverse fields who exhibit exceptional leadership qualities. The focus of the award is to give prominence to accomplishments of men and women who exceed the scope of what is expected in their organizations and communities.
The award is open to upper level executives who hold considerable clout within their organizations. Recipients of this award must be nominated and undergo a rigorous selection process. To be considered for this award, individuals must meet the criteria in the following categories.
Criteria
Retain an extraordinary background of developing, growing and improving organizations the individual has been or is currently affiliated with.
Demonstrate honesty, integrity, and fairness through ethical and moral leadership, enhancing the credibility of the individual and the organization as a whole.
Serve as a role model for other individuals in the profession by setting the example in ways that are consistent shared values and goals of their respective organizations.
Empower those around them by promoting achievement, goal attainment and continuous advancement of his/her organization.
Effectively builds relationships with subordinates while encouraging and inspiring personal and professional development in colleagues.
Foster collaboration by promoting cooperative goals and building trust through employee inclusion and teamwork.
Challenge the norm by investigating and formulating challenging opportunities to change, grow, innovate and improve the organization's mission and overall goals. Inspire a shared vision by developing and communicating his/her vision for the future, and engaging others to actively participate in accomplishing that vision.
Foster positive, creative work environment and embraces innovation and creativity in all aspects of their professional activities.
Submission Instructions
Submit individual's name, company name and job title (if applicable)
Submit, in bullet point form, the reasons why the individual should be considered based on the criteria listed above
Forward your submission(s) to Dennis Kennedy at

[email protected]

or click Nominate below to fill out our form
The deadline for nominations is x x, 2018
Takes you to National Diversity Awards